We Provide Affordable Small Business Web Design Services
Dynamic Websites has specialised, since 2012, in designing stunning, yet affordable websites, both in Melbourne and beyond for small businesses. With over 97% of people now using the internet to find a local business, your small business needs to get online.
Let us take the hassle out of getting your small business online with our proven web design processes that create beautiful websites that are built to convert.
Small Business Web Design Melbourne
We understand your need to keep costs under control when starting up or running your small business. That's why we put together web design packages from a low $1,350 (inc GST).
Web design that has NO hidden costs, NO monthly fees and NO long term contracts.
All our web design packages are suitable for small businesses including tradesmen, professionals and those in the retail trade.
We even offer online shops. So whatever type of business you have, we will help to get you online with a great web design.
Small Business Online Marketing Melbourne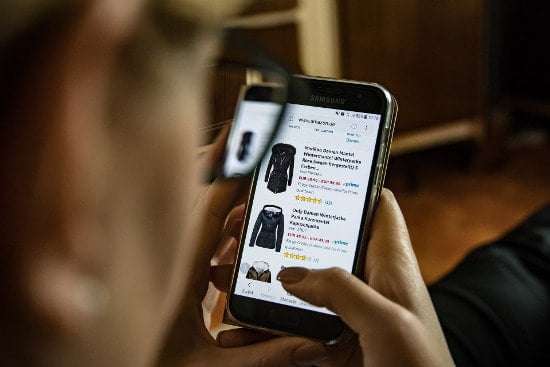 Small Business Web Design, Online Marketing & More
Your affordable yet stunning website will be professionally designed using the latest website design technologies. We provide web design services for all sorts of small businesses – from tradesmen, to professionals, to retail – including online shops.
Your website will speak directly to your clients and give them the confidence you will provide the services they want. We have a selection of web design packages. If one of our packages does not suit you can have a customised website design package. We offer flexibility to add pages to your website one page at a time. This means your website grows as your small business grows.
We provide web design services that come with NO hidden costs, NO monthly fees and NO long term contracts.
We also provide a full range of online marketing services – including Google Ads, Microsoft Advertising, SEO campaigns, blog and content writing.
We are based in the Melbourne suburb of Hawthorn but provide web design and online marketing services to small businesses all over Australia. We also meet clients by appointment at the NAB Village, 700 Bourke St, Docklands.
The Dynamic Websites Difference
Free Initial Consultation

We offer a free, no obligation, 1/2 hour consultation. This means we always take the time to understand our small business clients before we begin work. We know it is a big decision to build a new website.
Small Business Specialists

We specialise in web design for small businesses. This means we know you need a website that looks great, is set up with the minimum of fuss and, most importantly, is affordable
Fixed Pricing

We offer fixed prices for all our web design packages – so there are no surprises! As a result, you select the package that best suits your needs and budget. We also have custom packages.
Best Practice

We are always up to date on the latest best practices in the web design industry. We do this by investing heavily in the training of our staff. This means your new website will be future ready.
Technical Expertise

We have the technical expertise of a large web design company but at a fraction of the cost. Better still, we do not outsource our work so you are guaranteed we will always deliver the same high standard
Full Service

We provide a full range of online solutions. This means we build your website to make it SEO friendly from the start. It also means that we can provide ongoing SEO and Google Ads services
Small Business Website FAQ's